Sport Events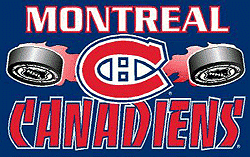 Montreal Canadians- Calendar
October 2009
Date
Visitor
Home
Time (ET)
Thu, 1 Oct 2009
Canadiens
Maple Leafs
7:00 PM
Sat, 3 Oct 2009
Canadiens
Sabres
7:00 PM
Tue, 6 Oct 2009
Canadiens
Flames
9:00 PM
Wed, 7 Oct 2009
Canadiens
Canucks
10:00 PM
Sat, 10 Oct 2009
Canadiens
Oilers
10:00 PM
Thu, 15 Oct 2009
Avalanche
Canadiens
7:30 PM
Sat, 17 Oct 2009
Senators
Canadiens
7:00 PM
Tue, 20 Oct 2009
Thrashers
Canadiens
7:30 PM
Thu, 22 Oct 2009
Islanders
Canadiens
7:00 PM
Sat, 24 Oct 2009
Rangers
Canadiens
7:00 PM
Mon, 26 Oct 2009
Islanders
Canadiens
7:30 PM
Wed, 28 Oct 2009
Canadiens
Penguins
7:30 PM
Fri, 30 Oct 2009
Canadiens
Blackhawks
8:30 PM
Sat, 31 Oct 2009
Maple Leafs
Canadiens
7:00 PM
November 2009
Date
Visitor
Home
Time (ET)
Tue, 3 Nov 2009
Thrashers
Canadiens
7:30 PM
Thu, 5 Nov 2009
Canadiens
Bruins
7:00 PM
Sat, 7 Nov 2009
Lightning
Canadiens
7:00 PM
Tue, 10 Nov 2009
Flames
Canadiens
7:30 PM
Thu, 12 Nov 2009
Canadiens
Coyotes
9:00 PM
Sat, 14 Nov 2009
Canadiens
Predators
8:00 PM
Tue, 17 Nov 2009
Hurricanes
Canadiens
7:30 PM
Fri, 20 Nov 2009
Canadiens
Capitals
7:00 PM
Sat, 21 Nov 2009
Red Wings
Canadiens
7:00 PM
Tue, 24 Nov 2009
Blue Jackets
Canadiens
7:30 PM
Wed, 25 Nov 2009
Canadiens
Penguins
7:30 PM
Sat, 28 Nov 2009
Capitals
Canadiens
7:00 PM
December 2009
Date
Visitor
Home
Time (ET)
Tue, 1 Dec 2009
Maple Leafs
Canadiens
7:30 PM
Thu, 3 Dec 2009
Canadiens
Sabres
7:00 PM
Fri, 4 Dec 2009
Bruins
Canadiens
8:00 PM
Mon, 7 Dec 2009
Flyers
Canadiens
7:30 PM
Tue, 8 Dec 2009
Canadiens
Senators
7:30 PM
Thu, 10 Dec 2009
Penguins
Canadiens
7:30 PM
Sat, 12 Dec 2009
Canadiens
Thrashers
7:00 PM
Mon, 14 Dec 2009
Sabres
Canadiens
7:30 PM
Wed, 16 Dec 2009
Canadiens
Devils
7:00 PM
Thu, 17 Dec 2009
Wild
Canadiens
7:00 PM
Sat, 19 Dec 2009
Canadiens
Islanders
7:00 PM
Mon, 21 Dec 2009
Canadiens
Thrashers
7:00 PM
Wed, 23 Dec 2009
Canadiens
Hurricanes
7:00 PM
Sat, 26 Dec 2009
Canadiens
Maple Leafs
7:00 PM
Mon, 28 Dec 2009
Canadiens
Senators
7:30 PM
Wed, 30 Dec 2009
Canadiens
Lightning
7:00 PM
Thu, 31 Dec 2009
Canadiens
Panthers
5:00 PM
January 2010
Date
Visitor
Home
Time (ET)
Sun, 3 Jan 2010
Sabres
Canadiens
3:00 PM
Tue, 5 Jan 2010
Canadiens
Capitals
7:00 PM
Thu, 7 Jan 2010
Panthers
Canadiens
7:30 PM
Sat, 9 Jan 2010
Devils
Canadiens
7:00 PM
Thu, 14 Jan 2010
Stars
Canadiens
7:30 PM
Sat, 16 Jan 2010
Senators
Canadiens
7:00 PM
Sun, 17 Jan 2010
Canadiens
Rangers
7:00 PM
Wed, 20 Jan 2010
Blues
Canadiens
7:30 PM
Fri, 22 Jan 2010
Canadiens
Devils
7:00 PM
Sat, 23 Jan 2010
Rangers
Canadiens
7:00 PM
Tue, 26 Jan 2010
Canadiens
Panthers
7:30 PM
Wed, 27 Jan 2010
Canadiens
Lightning
7:00 PM
Sat, 30 Jan 2010
Canadiens
Senators
2:00 PM
February 2010
Date
Visitor
Home
Time (ET)
Tue, 2 Feb 2010
Canucks
Canadiens
7:30 PM
Thu, 4 Feb 2010
Canadiens
Bruins
7:00 PM
Sat, 6 Feb 2010
Penguins
Canadiens
2:00 PM
Sun, 7 Feb 2010
Bruins
Canadiens
3:00 PM
Wed, 10 Feb 2010
Capitals
Canadiens
7:30 PM
Fri, 12 Feb 2010
Canadiens
Flyers
6:00 PM
Sat, 13 Feb 2010
Flyers
Canadiens
7:00 PM
March 2010
Date
Visitor
Home
Time (ET)
Tue, 2 Mar 2010
Canadiens
Bruins
7:00 PM
Thu, 4 Mar 2010
Canadiens
Sharks
10:30 PM
Sat, 6 Mar 2010
Canadiens
Kings
10:00 PM
Sun, 7 Mar 2010
Canadiens
Ducks
8:00 PM
Tue, 9 Mar 2010
Lightning
Canadiens
7:30 PM
Thu, 11 Mar 2010
Oilers
Canadiens
7:00 PM
Sat, 13 Mar 2010
Bruins
Canadiens
7:00 PM
Tue, 16 Mar 2010
Canadiens
Rangers
7:30 PM
Sat, 20 Mar 2010
Canadiens
Maple Leafs
7:00 PM
Mon, 22 Mar 2010
Senators
Canadiens
7:30 PM
Wed, 24 Mar 2010
Canadiens
Sabres
7:30 PM
Thu, 25 Mar 2010
Panthers
Canadiens
7:30 PM
Sat, 27 Mar 2010
Devils
Canadiens
7:00 PM
Wed, 31 Mar 2010
Hurricanes
Canadiens
7:00 PM
April 2010
Date
Visitor
Home
Time (ET)
Fri, 2 Apr 2010
Canadiens
Flyers
7:00 PM
Sat, 3 Apr 2010
Sabres
Canadiens
7:00 PM
Tue, 6 Apr 2010
Canadiens
Islanders
7:00 PM
Thu, 8 Apr 2010
Canadiens
Hurricanes
7:30 PM
Sat, 10 Apr 2010
Maple Leafs
Canadiens
7:00 PM
You are coming to Montreal to witness a sporting event!

We can provide you with tickets for any sport event happening in Montreal and it's suburb. Whether you would like to go to a NHL, (National Hockey League) game, or CFL (Canadian Football League) or NASL (North American Soccer League) or maybe the Canadian F-1 Grand Prix & Molson Indy Race.

These are few examples of what we can do for you. For more information on sporting event, contact one of our consultant at info@guideroyal.com
For many years the Grand Prix of Canada in Montreal, was the only Formula 1 race in North America. The Canadian Grand Prix is one of the favorites. The Circuit Gilles-Villeneuve is a favorite for Canadians as they cheer their local driver Jacques Villeneuve, son of the famous Ferrari driver.
The track is located on an island in the St. Lawrence River adjacent to downtown Montreal creating a festive atmosphere with the spectacle of Grand Prix racing and the skyline of the City. We always have a fantastic time in Montreal. View the race from Silver Section Grandstands at the North Hairpin or if you reserve by December 1 you can choose another seating area if you prefer. Every seat here offers exceptional viewing of the track and Giant Screen TV. Take the metro system right to the track each day.