Strip clubs
Montreal is known to have the most beautiful women in Canada. Plus, the city of Montreal is also known to be very multicultural which brings more beautiful women from around the world. This is why our strip bars are known to be the best filled of only the best looking women there is on the planet.
Royal guide is offering you the complete list of strip clubs of Montreal and its suburb.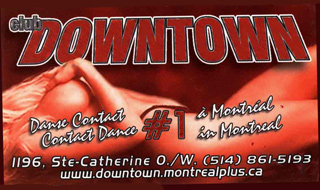 La ville de Montreal est reconnue pour avoir les plus belles femmes du Canada. En plus, la ville de Montreal est aussi reconnue pour etre la plus multiculturelle des villes du Canada ce qui a la fois reuni les plus belles femmes du monde.
Le guide Royal vous offre la liste complete des bars a danseuses de la ville de Montreal et sa banlieue.